FD 12 - Super Strategic
Regular price
Sale price
$195.71
Unit price
per
Sale
Sold out
"Top-Super Hero" Aromatherapy Body Massage - 60 min. aromatherapy body massage with stretch therapy using lavender, eucalyptus and neroli oils to relax, improves circulation, induce calm.
"Super-Hero" Pedicure - Renew tired feet with Jelli Spa foot soak, Super Hero Sea Salt Scrub, extended foot massage to improve circulation, clay mask, nail polish.
"Super- Grand" Facial - Improve hydration, firm , tone, diminish lines in this de-aging scrub, mask, lip care facial for firmer, immaculate appearance.
"Super-Protective " Manicure - Revive overworked hands with Super Hero Sea Salt Scrub, therapeutic hand massage to improve flexibility , clay mask , nail polish.
Share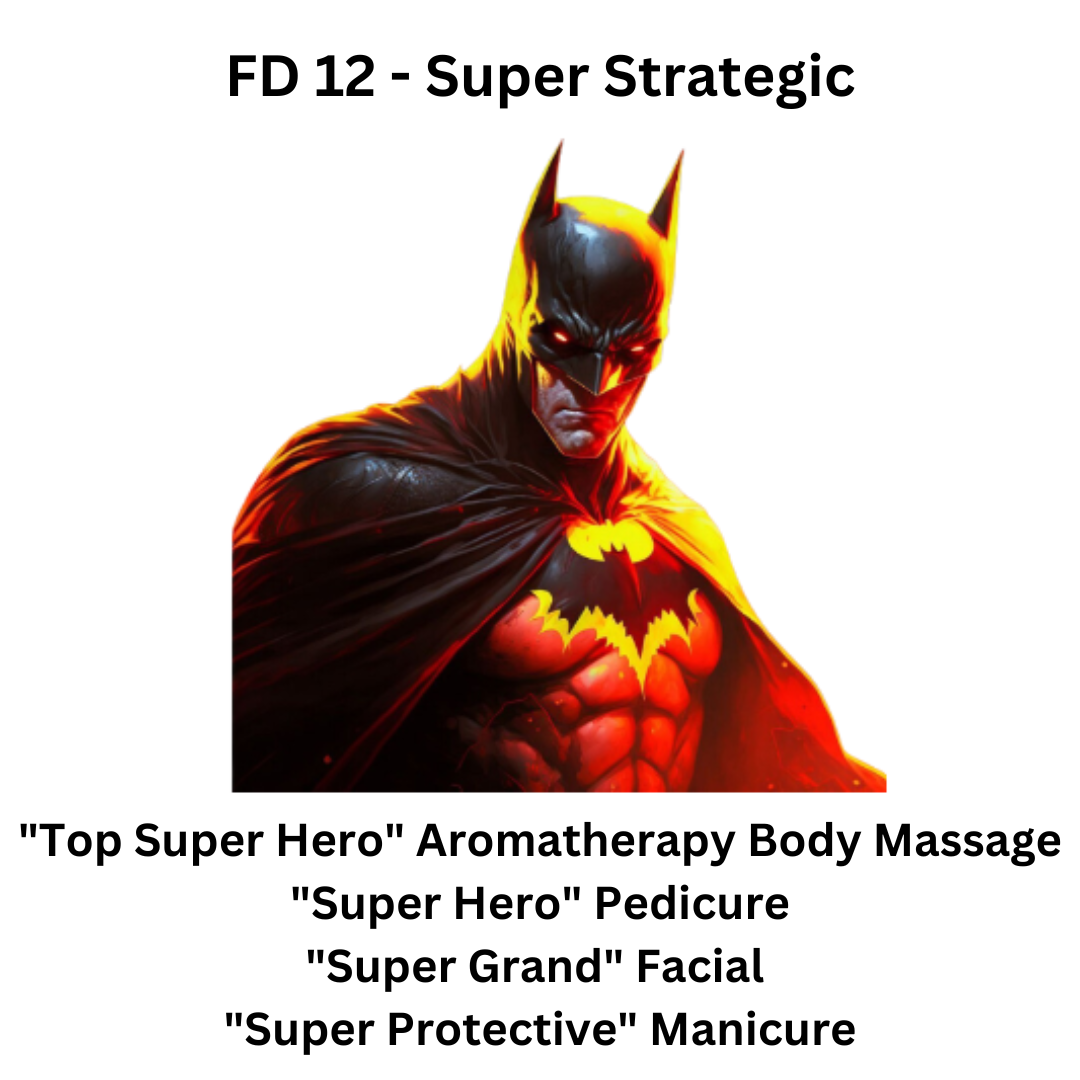 Cher-Mère products are natural, herbal, and eco-friendly.
The Cher-Mère brand supports over 40 products for skin, hair, and body because we want to guarantee a wonderful product experience for everyone – and we believe that starts with tailoring the product to you. Our vision is to make products for people of all ages and skin tones – inspired by the mosaic of Caribbean people.

Our products do the job, honey — they feel incredible and give you results which keep skin and hair moisturized and healthy.

We hope that you join our Cher-Mère family!
All Natural

No Animal Testing

Eco-Friendly

No Harsh Chemicals