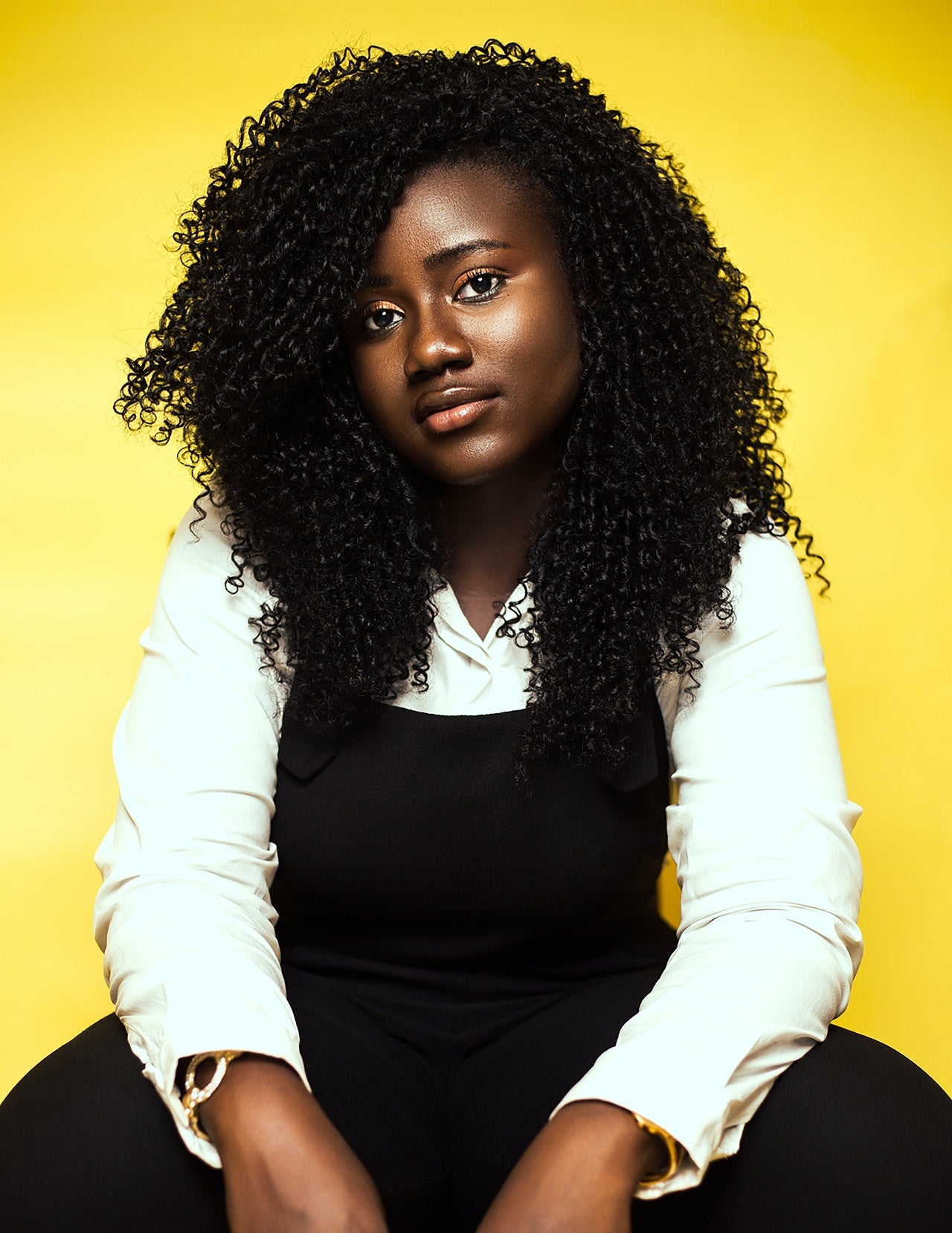 The Ultimate Guide to Curly Hair
If you've got natural curly, kinky, or wavy hair, you're probably used to getting compliments on it all the time. You're probably also used to thinking: "if only you knew how much effort it took to get it to look like this!"

With the right hair products and a routine that prioritizes your specific hair concerns, looking after curly hair doesn't need to be hard work.

We know that naturally curly, wavy, and kinky hair can be more prone to dryness and hair damage, so it's important to curate a haircare routine that combines hair nourishment with hydration.

In this guide, we've put together our top product recommendations for curly hair, alongside our top tips for taking care of natural curls all year round. So, let's take a look!
The Ultimate Guide to Curly Hair
What is curly hair?
Not sure if you have natural curly hair? Curly hair can be categorized as the following:
Naturally wavy hair

Kinky hair, also known as afro-textured hair

Curly hair (tight to loose, natural ringlets)

Coily hair

Loose or tight waves and curls
Managing Curly hair: Tips and Tricks. 
Looking after natural curly hair: Dos and Don'ts
So, how best to take care of naturally curly hair? The key is to ensure that your hair gets enough hydration and conditioning, without appearing greasy or as if your hair is loaded with product. Here are some of our best tips and products for natural curly hair:
Do: Add moisture, moisture, and more moisture!
Naturally curly hair is more prone to dryness and brittleness - that's why it's super important to use lots of hydrating hair products in your weekly routine. It's also important to exclude certain drying ingredients from your haircare routine. The following ingredients can dry out the hair and can make it difficult to manage: 
Sulfates

Alcohol

Parabens
Instead, you'll want to focus on using natural hydrating ingredients to add necessary moisture to your hair. Our INATURAL range for Curly Hair uses shea butter, coconut oil and moringa oil to condition curly hair from root to tip, preventing dryness and dullness. 
Do: use a leave-in conditioning treatment 
The best way to keep your curly hair feeling soft, smooth, and silky? Using a leave-in treatment! Here are just some of the reasons why a conditioning leave-in treatment is a good idea for curly hair:

Provides 24/7 hydration and moisture

Protects against environmental damage

Makes hair easier to style

Adds shine and bounce

Leaves hair feeling soft and smooth until rinsed out
Our Conditioning Creme Leave-In Treatment combines the conditioning powers of Shea Butter, Coconut oil and Moringa oil to nourish and hydrate the hair from root to tip, smoothing out kinks while retaining the gorgeous form of your natural curls. You can apply this after shampooing to enjoy manageable, smooth hair until your next wash day. 
Don't: Shampoo your hair too often
No matter your hair type, over-shampooing your hair can cause problems with dryness and even cause hair breakage and hair loss. This is because shampooing the hair involves stripping the hair of its natural oils, and doing so too often is counterproductive for healthy hair. This is especially true when it comes to those with natural curly or wavy hair, which is more prone to dryness.
For curly and wavy hair types, washing your hair 2-3 times a week (maximum) is recommended. However, the frequency will naturally depend on what type of hair you have. 
Do: use plenty of products in-between washes
When you have curly hair, your haircare routine doesn't revolve around your designated hair-washing days. In fact, you're probably going to be using more products in-between washes than on wash day. 
We'd recommend using moisture-boosting products that offer conditioning and nourishing benefits, to prevent dryness and external damage while also making the styling process easier. Our INATURAL Moisture Therapy is designed to offer a quick burst of hair hydration throughout the day, so you can enjoy smooth and hydrated locks - even when it's been days since your last shampoo. 
Do: pick the right dry shampoo
It's best to opt for a hydrating, clarifying, pH balanced  shampoo like our Cher-Mere Herbal Shampoo.
Don't: wash your hair using scorching-hot water
In fact, using cold water is preferable for those with curly or natural hair. Hot water expands the hair fiber, contributing to dryness, and hair damage. Using cold water (or tepid water) is the best way to protect your natural hair fibers and bonds while washing your hair. 
Do Detangle
Always use  the right tools to detangle your hair. Whether it be a wide -tooth comb or your fingers. The key with detangling is to take your time and be gentle. It is best to detangle when your hair is wet or damp and it's also a good idea to treat your hair with a conditioner like the Herbal Conditioner before combing through to maximize the slip and ease of detangling. 
Do Add Shine
Sleek and shine isn't a privilege of those with straight or thin hair: it's just about using the right products. We'd recommend a few drops of our INATURAL Conditioning Oil once you've patted your hair dry; formulated with jojoba oil and avocado oil, this treatment will give your post-wash hair an instant moisture boost. 
Do Add Moisture. 
Our INATURAL Curling Butter,  Moisture Hair Therapy or Hair Refresher, can be used to seal in the moisture to keep your curls hydrated. Enriched with our classic Shea butter, coconut oil and moringa oil trio, these styling products hydrate while nourishing the hair.
Do: be aware of friction
As natural curly hair is more prone to dryness and damage, it's a good idea to avoid friction with your hair wherever possible. For example, rather than using a towel to dry your hair, use a cotton t-shirt; and instead of rubbing your hair dry, simply squeeze the excess moisture out using the t-shirt. 
Similarly, avoid sleeping on cotton pillows; cotton is a friction-causing fabric and might be the reason you wake up with staticy hair in the morning! Do use a silk or satin pillowcase or cap. These materials, silk and satin are non-abrasive fabric, and prevent any "tugging" on the hair during the night. 
The Bottom Line
Taking care of natural curly hair might seem unnecessarily complicated, but it's just a question of picking the right products (and creating a haircare routine that works for your needs).
By following the above tips and working some of our products into your hair routine, you'll be able to enjoy fuss-free shiny, smooth, curly hair.