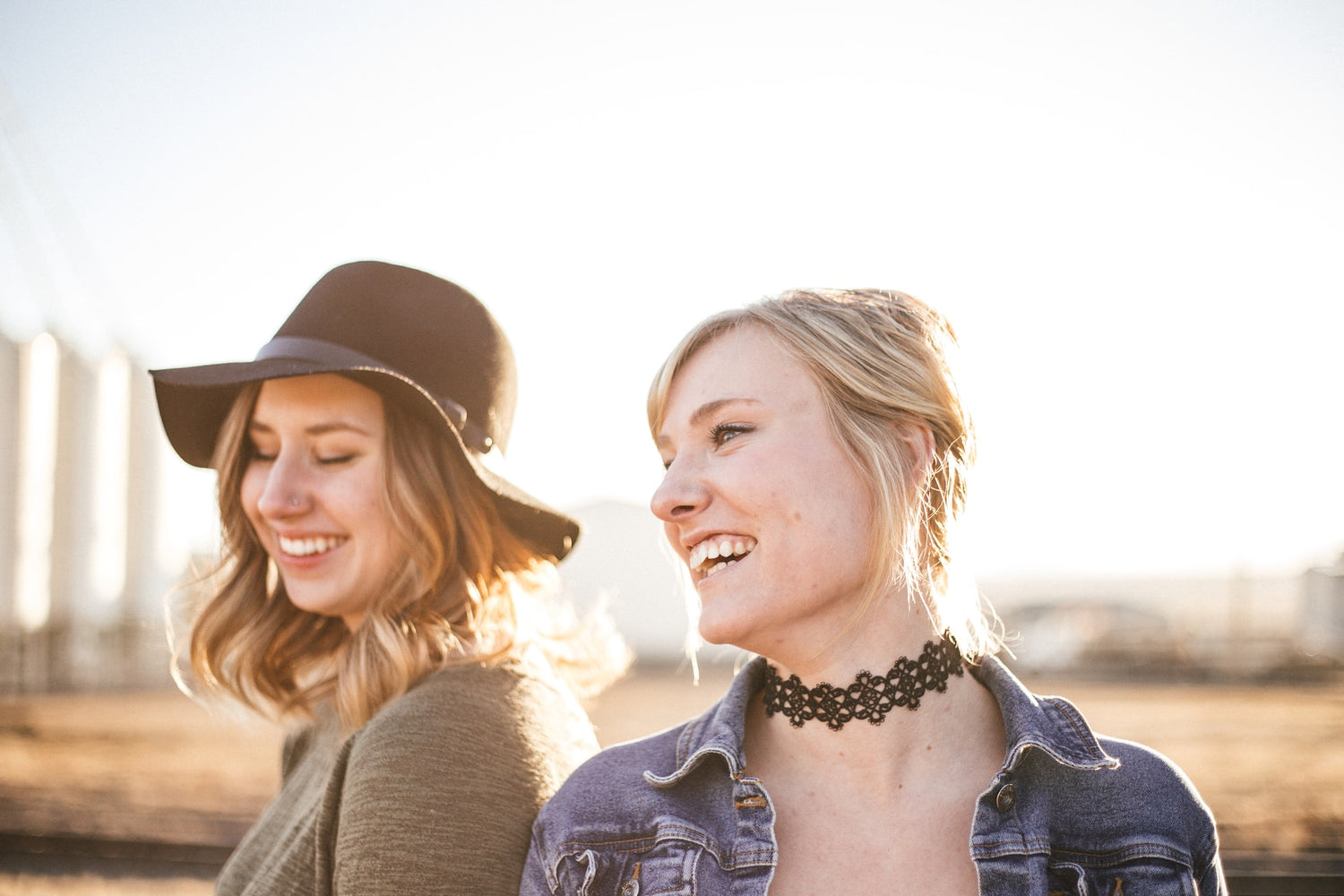 The Ultimate Guide to Healthy Hair
From eliminating dullness to saying goodbye to split ends, we can't overstate the importance of having healthy and well-nourished hair. When your hair is healthy, you're more likely to enjoy glossy shine, bounce, increased length and thickness, all while experiencing reduced hair breakage, hair damage, and brittleness.

So, how do you get healthy hair? We've created our ultimate guide below for normal hair types, covering everything from shampooing and conditioning to masking and salon treatments. Whether you want to know how to get shiny hair, or ever wondered how often you should be washing your mane, we've got everything covered.
The Ultimate Guide to Healthy Hair
How to get healthy hair: the natural way
So, what's the science behind healthy hair? First of all, when we talk about healthy hair, we aren't talking about one particular hair type. While this particular article is about normal hair, anybody can have healthy hair; whether you have long kinky hair or a platinum-bleached pixie cut. 
But what actually is "healthy hair"? 
Put simply, healthy hair is undamaged, isn't easily broken, and typically has a visible, natural shine. Healthy hair feels moisturized to the touch, rather than brittle; damaged hair typically has an uneven, rough texture. Those with healthy hair have few split ends, and don't experience common problems such as frizz, hair discoloration, shedding, or dryness. 
How to get healthy hair: using the right products
While lifestyle changes and habits are important, the hair products that you use in your routine are going to make all the difference when it comes to factors such as shine and softness. Here are our product recommendations and tips for achieving bouncy, glossy, healthy hair:
Use a gentle shampoo
Just like when cleansing your face, you should always opt for a gentle formula when cleansing and washing your hair. You don't want to use a highly abrasive formula - you're only going to strip your hair further and make it difficult to regain that all-important hydration. 
Instead, use natural and soothing formulas enriched with natural antioxidants and scalp-soothing herbs. Our Herbal Shampoo uses Rachette and Aloe to nourish the hair using their natural smoothing and soothing properties, nourishing the hair bonds while soothing and balancing the scalp. 
Don't forget - Your scalp's natural pH is often going to determine the condition of your hair, so using natural, pH-balanced ingredients is the best way to avoid throwing it off kilter. 
Make hair treatments a frequent occurrence 
While we do love simplicity, you don't want to do the bare minimum when it comes to your hair. If your hair routine consists only of shampooing and conditioning, you're missing out on that wow factor that can be achieved with something as simple as a hair mask or a hot oil treatment.
If you make even just one intense hair treatment a weekly staple in your haircare routine, you'll notice a significant difference after just a week or two of consistency. Nourishing treatments really do up the dose when it comes to active ingredients, so it's a good idea to give your hair a TLC boost at least once a week if you want to achieve that shine factor. 
Deep condition your hair - but don't overdo it
While it's definitely important to keep your hair conditioned and hydrated, you don't want to go overboard when you apply conditioner to your hair. In fact, if you have normal hair, it's best to apply conditioner only to the mid-length and ends of your hair, rather than all over the hair and scalp. This will keep your ends healthy, prevent split ends, without irritating the rest of your hair and scalp.
This is because some conditioners - which generally aren't cleansing products, and are typically heavier formulas than shampoos - can actually irritate the scalp and leave behind product residue. This residue can lead to scalp build up, which can cause irritation, flakiness and even an imbalance in your scalp microbiome. 
If you have dandruff or sensitive skin, you'll also want to prioritize using a natural conditioner, such as our Herbal Deep Conditioner with Rachette and Aloe. Enriched with soothing aloe and balancing tea-tree, this conditioner will seal your hair bonds, but won't leave you with a scratchy, irritated or flaky scalp. 
Hydrate your hair with hot oils
Using a hot oil is amazing for your hair - not only does it help nourish the hair strands themselves, but applying hot oil can also boost circulation to your scalp, strengthening your hair and making it healthier. It's also a great way to hydrate your hair without using a heavy product - oils are lightweight and absorb fast, so you won't feel as if you're weighing your hair down whenever you need a quick moisture boost. 
Our Herbal Hot Oil Treatment uses a blend of essential oils, including smoothing almond oil, conditioning coconut oil and hydrating castor oil. For best results, warm this oil (don't boil it) and apply it to the hair before letting it sit for around 20-30 minutes. Follow up with your usual shampoo and conditioning routine. Add this step into your hair care routine once or twice a week for a natural, glossy shine.
Managing Healthy Hair: Tips and Tricks. 
So, what natural methods exist to prevent hair damage and encourage healthy hair? Here are our top tips from our Cher-Mere hair experts:
Stop overwashing your hair
We understand that hot summers make for more frequent hair washes but the problem with washing your hair too frequently is that it dries out your scalp and dries out your hair; you're stripping away your hair's natural oils, many of which you won't get back from treatments.
Instead of overwashing your hair, opt for extending the time between your wash days. 
Protect your hair
One of the fastest ways to damage your hair (and kiss goodbye to healthy locks) is by failing to protect your hair from external damage. Whether it be thermic damage (aka hot styling tools) sun damage, or color damage, it's highly important for you to protect your delicate hair fibers from any thermic or chemical treatments. 
This means using a heat protecting spray whenever you're using a heat styling product (even if you're simply using a hair dryer). It also means using a hair product with in-built UV protection to protect your hair from the sun's powerful, damaging UV rays when outdoors in hot weather. 
It's also a good idea to protect your hair from breakage during the night; you can do so by tying it up in a loose ponytail or using a satin or silk pillowcase or cap . This is because when you toss and turn during the night, your hair can get caught in friction on your pillow and become more easily brittle and breakable. 
Final Tips
By following the above steps and turning these tips into good habits, anyone - you, can have shiny, healthy, nourished hair. But before you go off and start testing out new products, here are a few extra tips thrown in for good measure:
Don't forget the scalp

. It's a good idea to double-shampoo your hair on wash day. During the first wash, you're clearing out any scalp build-up, oil and bacteria, and during the second wash, you're able to obtain the full spectrum of benefits from your shampoo. 

Detangle your hair the right way

. Know your hair and use the tools to detangle it best

Stop towel drying, start t-shirt drying

. Yes that's right - towels can be abrasive on the delicate hair fibers, especially if you're using lots of friction to get your hair dried quickly. Instead of using a towel, use a cotton t-shirt and simply squeeze all excess water from your hair, rather than towel-drying it voraciously (breaking your hair while you're at it) or a microfiber towel.

Take a look at your diet

. We are what we eat, right? If you fill your diet with lots of antioxidants, healthy fats and other foods rich in vitamins and omegas, you'll start to see a difference in your hair. Limit high-sugar foods and excess carbs, too, as these are both known contributors to dandruff. 

To supplement or not to supplement?

Many beauty experts recommend taking a supplement to boost your hair health, as it can be difficult to get all the recommended omegas and vitamins from a natural diet alone. While hair supplements can be useful, always be wary about any added ingredients, and only buy from respected and trusted source.

Let your hair down once in a while

. We mean this one literally - it can be damaging to the hair to always keep it in tight ponytails, braids, or buns. Your hair is more likely to break if it's always in some form of an up-do, so let loose once in a while and let your hair down!