Classic Manicure
Regular price
Sale price
$22.30
Unit price
per
Sale
Sold out
Leave with beautifully polished nails after a relaxing manicure which includes cleaning of the cuticle, filing, and a relaxing massage with our aromatherapy lotion.
Call 285-9053 or visit www.chermerecaribbean.com to book online.
Share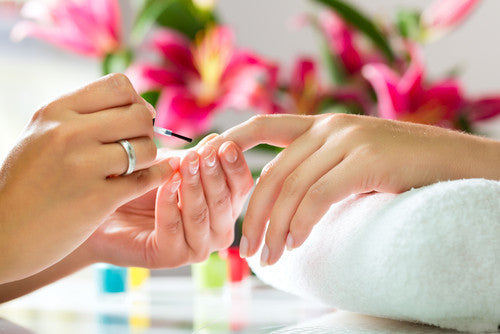 Good Night, so I was finally able to get my mani & pedi done at the trincity location. I had the pleasure of getting my service done by Alena she was so friendly and service was awesome. Professional and efficient, very detailed when she did my nails & toes. Really impressed & I really hope I can request her for my next service! Thanks Cher-Mere🙏🏾❤️❤️❤️
Cher-Mère products are natural, herbal, and eco-friendly.
The Cher-Mère brand supports over 40 products for skin, hair, and body because we want to guarantee a wonderful product experience for everyone – and we believe that starts with tailoring the product to you. Our vision is to make products for people of all ages and skin tones – inspired by the mosaic of Caribbean people.

Our products do the job, honey — they feel incredible and give you results which keep skin and hair moisturized and healthy.

We hope that you join our Cher-Mère family!
All Natural

No Animal Testing

Eco-Friendly

No Harsh Chemicals
Good Night, so I was finally able to get my mani & pedi done at the trincity location. I had the pleasure of getting my service done by Alena she was so friendly and service was awesome. Professional and efficient, very detailed when she did my nails & toes. Really impressed & I really hope I can request her for my next service! Thanks Cher-Mere🙏🏾❤️❤️❤️